"You can't have a giant robot without flame effects!" Exactly. Professional flame shows add to the fun of mechanical robots and stationary flame sculptures add beauty and warmth to parties and events.
Flame Effects Safety. - PDF File Click Here
Flamboni
The Flamboni is what you get when you modify an electric golf cart frame to look like a minature ice resurfacing machine. This cute little guy propels flame bursts and rolling fireballs 25 feet and was created to keep The Walking Beast company while cleaning up the footprints. A water misting cannon is the next item on the Flamboni's wish list.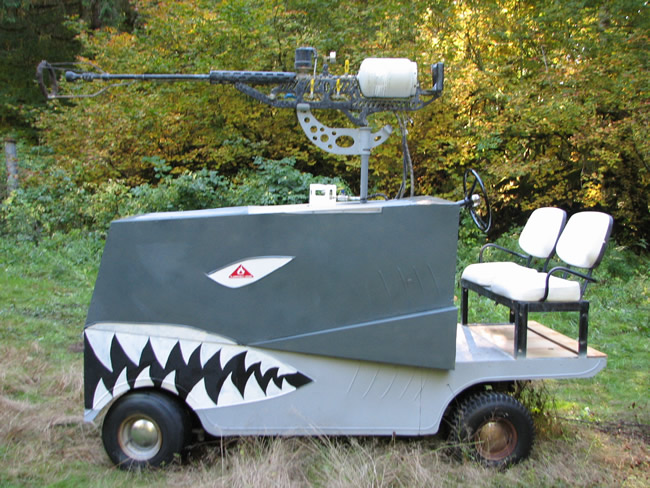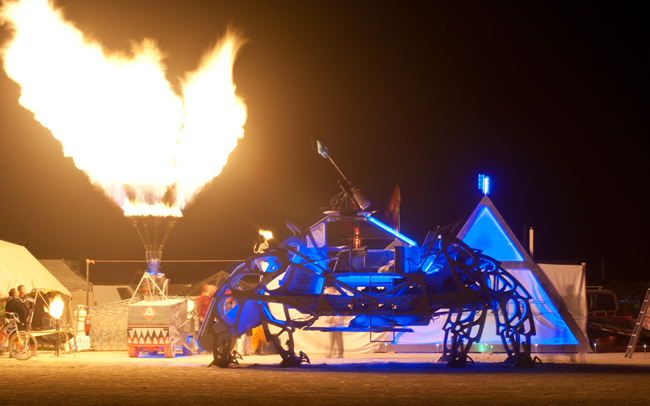 | | |
| --- | --- |
| | photo courtesy: James Addison |
Radiant Guardian Spears
People love the Radiant Guardian Spears for their beautiful flame effects and clean, smoke-free outdoor heat. They make a beautiful entry scene for night events and always draw a crowd on chilly or damp nights.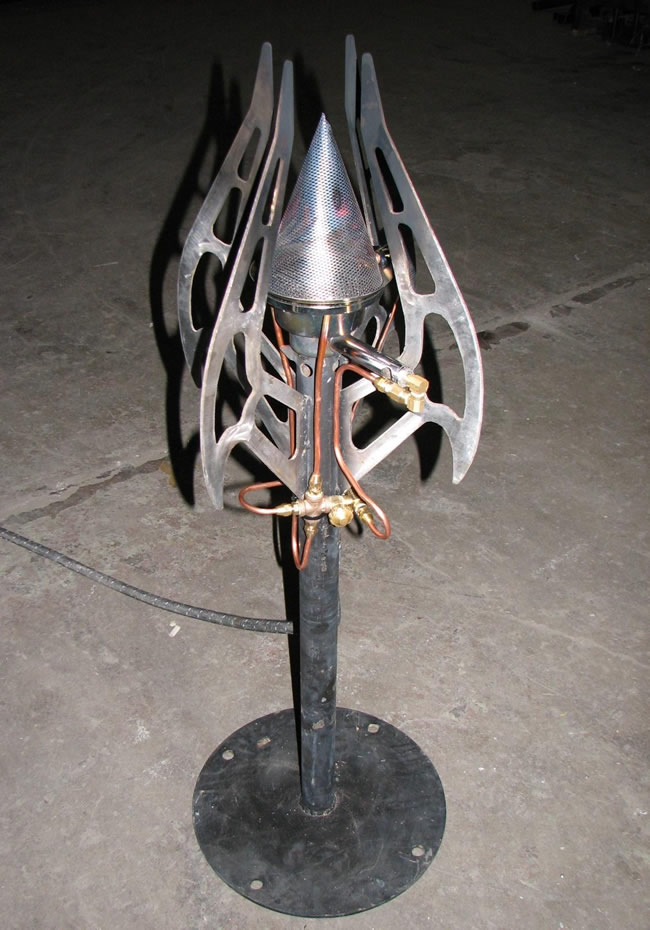 Pyrosaurus
A 36 inch stainless steel fire-breathing skeletal dragon will stand guard in the flame garden. Electric motors will allow Pyrosaurus to rise up, spread his wings and tilt back his head to deliver fire plumes 12 feet from the ground.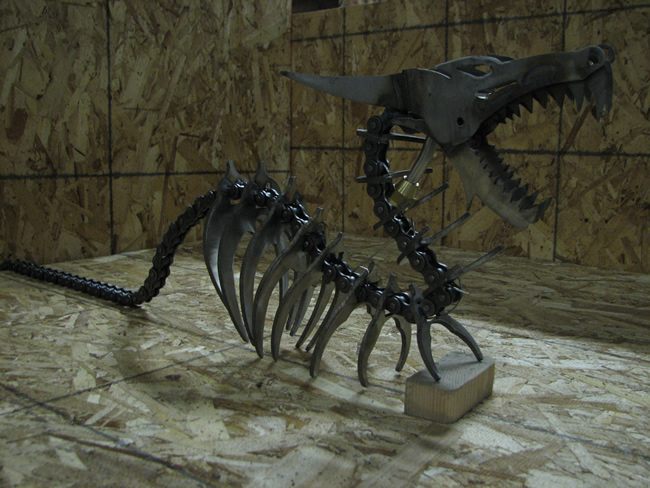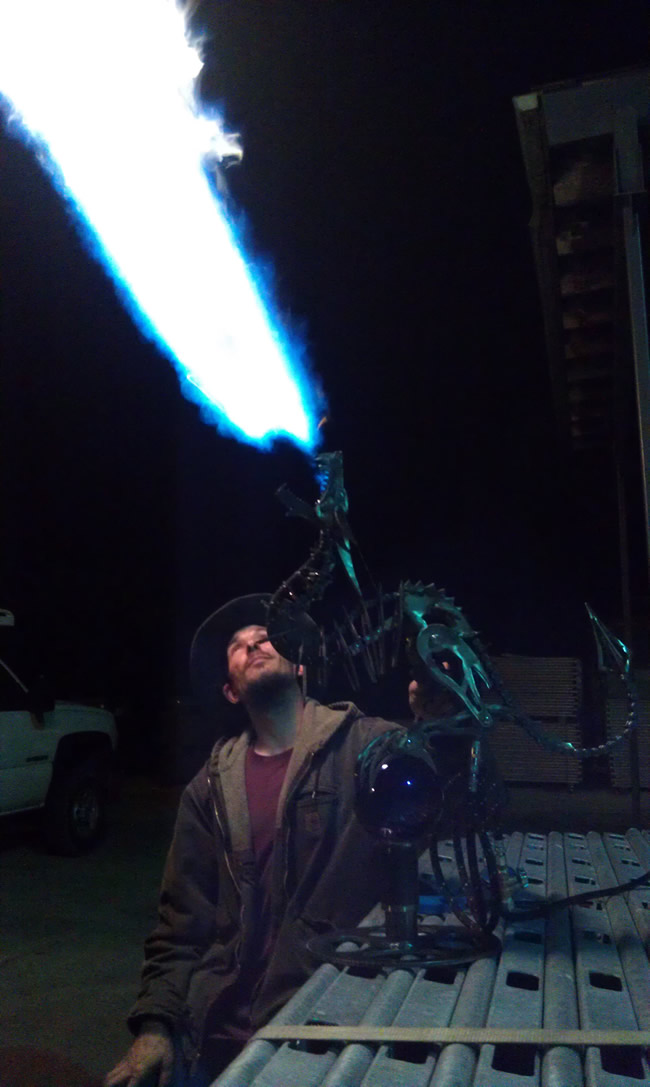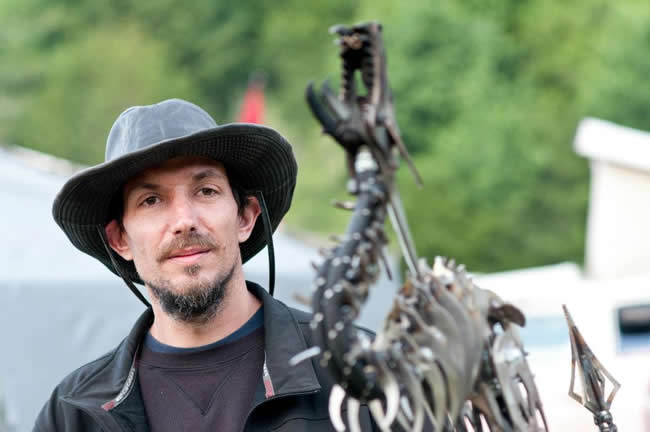 On the Horizon - NEW Flame Effect Projects
The Devil's Ribcage
A fire esplanade! Eight pairs of arched ribs will rise from the ground 12 feet and will be programmed to emit alternating and chasing patterns of flame plumes and rolling fireballs.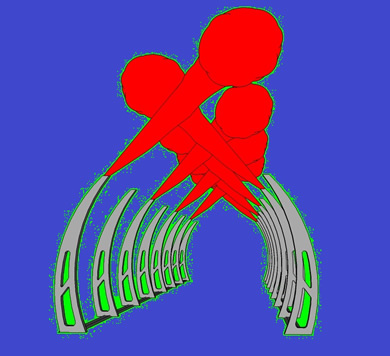 We are constructing a fire effects display area designed like a classical
sculpture garden of the future. It will include the follow elements.
A Large Glowing Orb
The centerpiece of the flame garden is now on the drawing board. A propane-fired stainless steel mesh sphere will simulate the surface of the sun and emit random solar flares.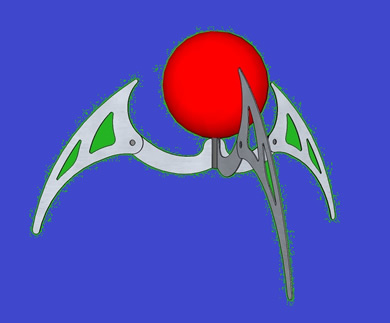 Fire Swamps
A pair of fire swamps "Fire Sands" and "Roasting Pit of Unusual Size" are planned for either side of the large glowing orb in the flame garden.